Pretzels Inc. nets $2.4M abatement for new oven
Wednesday, February 14, 2018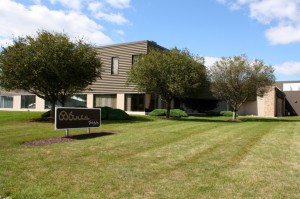 The Bluffton Common Council approved compliance forms for six tax abatements Tuesday night. One of the abatements was an original statement of benefits from Pretzels Inc. for a new oven being placed at the company's facility at 123 Harvest Road.
Craig Anderson, the company's chief financial officer, said the new oven and additional equipment will amount to a $2.4 million investment. Anderson said an older oven is being removed and the new oven should be installed on or before May 31.
"This should be a more efficient, a more reliable oven," he said.
Anderson added that 2017 was a good year and the company expects the same in 2018 — if they can hire enough people.
"We have just short of 300 employees and 60 open positions," he said. He said the company's human resources employees are using social media to get the word out that workers are needed. "They're making progress, but it's a challenge," he said.
He added that the company also hires college students for summer work.

Article by Dave Schultz, Courtesy of the News-Banner