Parlor City Warehouse Expanding in Bluffton, Indiana
Wednesday, March 27, 2019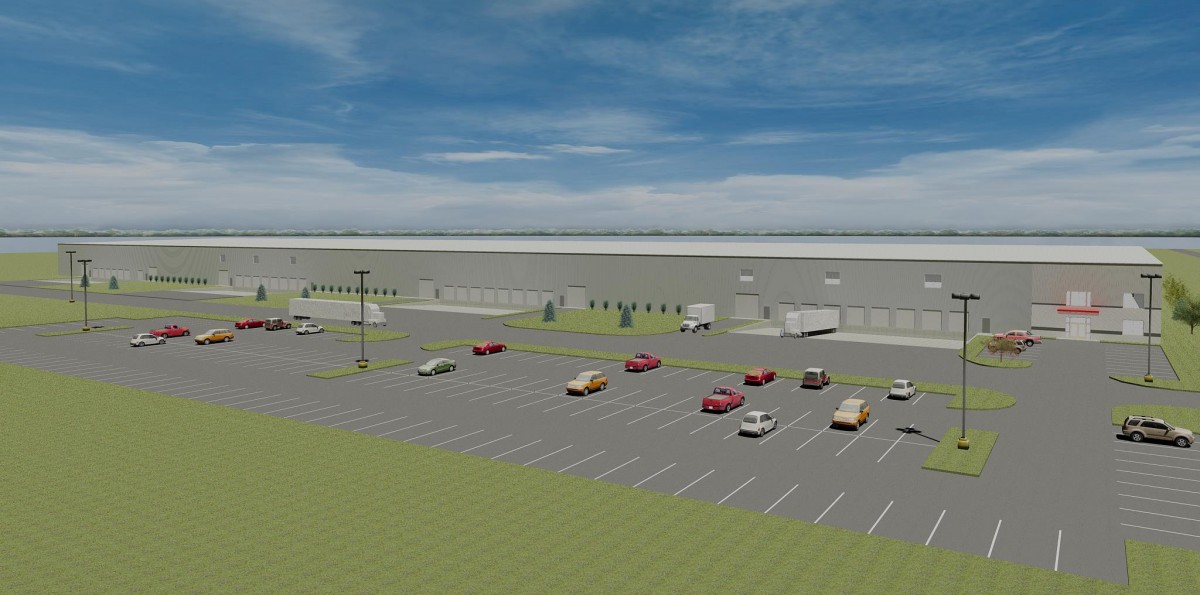 MidLand LLC plans to expand the Parlor City Warehouse by adding an additional 200,000 square feet. The building, located at 1805 W Lancaster Street, was originally constructed as a joint project with MidLand LLC, the City of Bluffton, and the Wells County Commissioners in 2014.
MidLand LLC will invest more than $8 million for the real estate improvements and building construction of the facility on Bluffton's west side. The building, which currently stands at 200,000 square feet, is fully occupied; prompting the need to create more speculative space within the community to help facilitate the attraction of a new business to Wells County.
To assist in the construction of the addition, the Bluffton Redevelopment Commission, made up of members of the Bluffton Common Council, approved the first step of a bonding mechanism through the Adams Street TIF. MidLand LLC will receive approximately $840,000 in repayment of property tax revenues collected from the project for the repayment of a bond obtained by MidLand LLC.
"We wanted to build something that creates an attractive place for current businesses to expand and for new businesses to call home", said Rob Troxel of MidLand LLC. "With the sizable amount of space Parlor City Warehouse provides, more opportunities are opened up for the people and local businesses within the county."
MidLand LLC will be constructing a spec building, or speculative building, which is constructed as a lure for industries looking to grow or relocate their operations.  Typically, in today's economic climate, industries delay decisions for expansion.  Once the decision to expand is made, communities that offer a move-in ready building are given a higher ranking in the search process.
"Our family has been in the commercial real estate business in Wells County for over 25 years," added Troxel. "One of our main goals with both Westland Warehouse and now Parlor City Warehouse is to provide a commercial rental opportunity that will put Wells County on the map."
"Wells County will continue to be able to attract new business and opportunities thanks to the continued investment by MidLand LLC in the Bluffton community," said Wells County Economic Development director Chad Kline. "With more businesses seeking available buildings to locate their business, it gives Wells County increased opportunity to attract new investment and jobs. The support of the Bluffton Common Council for projects like this continues to position Wells County as a great place to start and grow your business."
Construction is scheduled to begin in April and be completed in late fall 2019. Bluffton-based Briner Building has been contracted to assist with the expansion of the building.
For more information, please contact Chad Kline, Wells County Economic Development, at 260-824-0510, or ckline@wellsedc.com.