Wednesday, March 21, 2018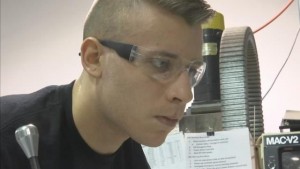 It's a huge hurdle to economic development in America, a lack of skilled machinists to fill millions of unfilled hi-tech manufacturing jobs.
A class at South Adams High School in Berne, Indiana is fighting to close America's skilled machinists gap.
Read the story from Eric Olson, WPTA21.COM here.