Area 18 Career and Technical Education
Area 18 is celebrating over 30 years of excellence in the delivery of Career and Technical Education. Our schools have continuously worked to implement career programs that bring workplace relevance to the hallways of our high schools. The integration of academics with real-world career programs happens everyday in Area 18 high schools.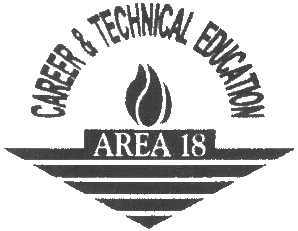 Area 18 CTE delivers 294 career related class sessions at nine high schools located in Huntington, Blackford, Wells, Adams and Jay counties.
Area 18 is continuously working to create a Career and Technical Education delivery system second to none. All schools evaluate course offerings annually to determine the needs of our local and regional workplace. CTE Instructors work to provide their students opportunity to earn college credits and valuable industry certifications while in high school.
Area 18 Guidance Departments and Career Preparation teachers are all working together to assist students as they plan for their futures. Student have a multitude of Career Pathways that have been designed to connect the high school experiences with the workplace and continued education..
Area 18 Career and Technical Education - 9-12
1 Tiger Trail
Bluffton, Indiana 46714
(260) 824-4602