College students to study Wells tourism
Thursday, October 27, 2016
A Manchester University study will examine ways to invest in and increase tourism in Wells County.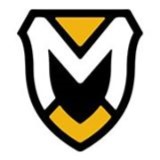 The study, announced Tuesday, will include undergraduate researchers who will collect data on a variety of topics over the next few weeks. Results of the project will be made public, local officials said, and likely will include suggestions for how to promote opportunities for tourism in Wells County.

The work is in partnership with the college, the Wells County Chamber of Commerce and the county Economic Development Corporation.
Each year, Sun Kang's marketing research class at MU works with companies or public agencies to explore research methods including sampling, designing surveys and experiments and marketing prediction. Past projects have included students' work with Wal-Mart and other northeast Indiana businesses.
This year, a student in the class — Julia Brewer — had a connection to Wells County, and she is seeking to use that connection to help the area. Brewer, a native of Decatur, worked as an intern this summer for the chamber, where a portion of her duties were focused on tourism.
"Oh my gosh, there's so much (in Wells County)," Brewer said.
Information included in the study will include responses to surveys that will go out soon. The surveys could be sent to residents in Wells County and surrounding areas.
Kang, who teaches sports management and marketing classes in the business department at MU, said the potential to reach potential tourists and lure them to Wells County exists. The key, he said, is that those tourists must first be aware of what the county has to offer.
"It looks like there is some potential in Wells County — they haven't done much to market the product there," Kang said.
Chad Kline, the county's economic development director, said that is true. And that is the reason he said he is interested to see what comes of the study.
Kline, who began work with the county this year, said there are attractions such as festivals, the Rivergreenway and Ouabache State Park that would bring visitors to the area.
The state park, according to state data, saw nearly 219,000 visitors last year.
It is not yet clear what recommendations might come from the study, though Kline has mentioned advertising efforts. He said, though, that the study will help guide how the county markets its tourism resources.
"We don't want to jump right in and not be successful," Kline said.
The study is expected to be complete before the end of the year.
Article by Matthew LeBlanc, Courtesy of the News-Banner
 
For a  related story: http://www.manchester.edu/about-manchester/news/news-articles/wells-tourism-2016